Performing at the inauguration of President-elect Barack Obama on Monday, January 19 will be an unforgettable experience for Demi Lovato. But the Disney star says she is "ridiculously nervous" about performing at the concert.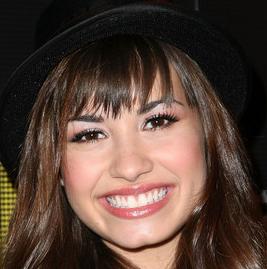 Demi Lovato revealed: "I'm ridiculously nervous, to a point where I don't know what I'll be able to do with myself."
The "Sonny with a Chance" cutie hopes she won't have any trouble during her performance, saying: "I hope I don't fall!"
The 16-year-old actress/singer also calls it a "huge honor" to be a part of the Kids' Inaugural Concert, adding: "It's not just another president. It's [Barack] Obama."
And Demi will perform her songs "Get Back" and "La La Land" at the concert.
Miley Cyrus, Jonas Brothers, Bow Wow and Usher will also be joining Demi Lovato on the musical line-up. The concert, to be hosted by Barack Obama's wife Michelle Obama and Joe Biden's wife Jill Biden, will be held at the Verizon Center in downtown Washington, D.C.
Comments
comments