It may not just be Tony Romo's rib injury that Jessica Simpson's nursing has healed; she may have warmed his heart to an extent where he is now ready to pop the question.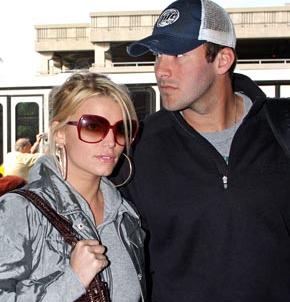 A source revealed: "An engagement is on the way. They are getting there and they will announce it when it happens."
Tony Romo has been spending a lot of time with the Simpson family.
Jessica and Tony dined with Jessica's parents, Joe and Tina, and her sister Ashlee Simpson on January 13. The next day Romo was seen golfing with Papa Joe while Jessica Simpson partied at Bar Delux.
Jessica Simpson is the opening act for Rascal Flatts' "Bob That Head Tour" which kicks off on January 17 at the MO Spring Center in Kansas City. The tour ends on March 14 at Verizon Wireless Amphitheatre, Irvine, CA.
Comments
comments