Both Disney stars publicly share their different point of views about the hardest part of becoming popular teen stars who receive wide media coverage.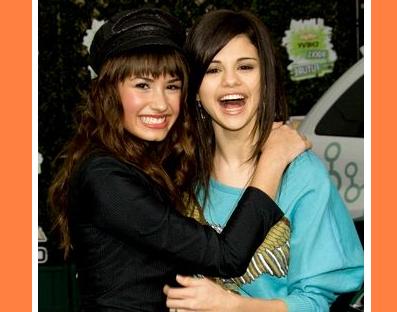 Becoming famous, according to best female friends Demi Lovato and Selena Gomez, doesn't always do them good. Recently, the two Disney teen stars shared to Sun Media about the hardest part of becoming popular, being under the spotlight, as well as being considered as a role model.
As for Demi, she opened up, "It's easier to look up to somebody when they're older than you. Whereas if they're older, sometimes they have issues, even as a person, just talking to their friends and saying, 'Yeah, I look up to someone who's younger than me.' It's kind of an ego thing with everybody." She went on revealing, "I think it's weirder when I get fans who are older than me, waiting for me outside my hotel, but they're 22. It's not weird, actually, it's just interesting to me, because you typically look up to people. When the older college students, the cool kids, think that I'm cool, it's really encouraging."
Selena, meanwhile, said, "I love kids and I know I have a younger crowd, I get that. I just want to be respected by people my age — I don't necessarily want to have fans who are my age. I would just love to be respected." She continued, "The hardest part for me is the fame part. I love that kids look up to me. But people start getting curious about personal life, which makes me kind of sad, because then it's not about the career any more, it's about who I'm friends with. That's a bit of a bummer. But that's okay, I know that comes with it."
On Thursday, June 18, Demi Lovato and Selena Gomez were photographed attending the premiere of their movie "Princess Protection Program" at Queen Elizabeth Theater in Toronto, Canada. The family-comedy TV movie will be aired this coming Friday, June 26.
Comments
comments