Demi Lovato and Selena Gomez are being groomed for stardom no matter what but they must really be ready if Miley Cyrus fizzles out with her young audience.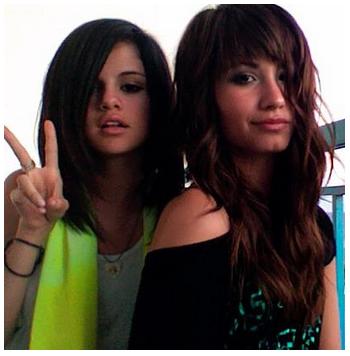 And with her latest interview many believe that might be soon as she was still looking to get some more mileage out of her disastrous Vanity Fair photos shoot.
The young star of the Disney Channel TV series Hannah Montana has again mentioned the whole ordeal of stripping of her top and posing for pictures at the age of fifteen.
It seems like it might be wise to stop talking about it at some point but she again mentions it in an upcoming interview with "Billboard" magazine. Many predicted the demise of the Miley Cyrus franchise with her racy photos that were already spreading all over the World Wide Web. But for now Hannah Montana is hanging on, but perhaps not for long.
According to the report, there are declining numbers for Hannah Montana and they report that executives at Disney are preparing to possibly pull the plug on their most bankable star.
A Disney executive revealed, "Tween properties often burn hot and the fizzle out. So with Miley, there has to be a Plan B." It's no surprise, the, that Miley's stablemates, newcomers Demi Lovato and Selena Gomez, are being groomed for stardom.
Fifteen-year-old Demi star alongside the Jonas Brothers in the TV musical Camp Rock and will open for the group's sold out tour. Selena, also 15, acts in the hit show Wizards of Waverly Place, and will only say she is "flattered" by comparisons to Miley. But a Disney representative assures OK! the channel is "committed" to the Hannah Montana franchise, with a movie version opening next spring.