David Cook may have asked Kimberly Caldwell out on a date on national television, but it was really Kimberly [Caldwell] who made the first move in their budding romance.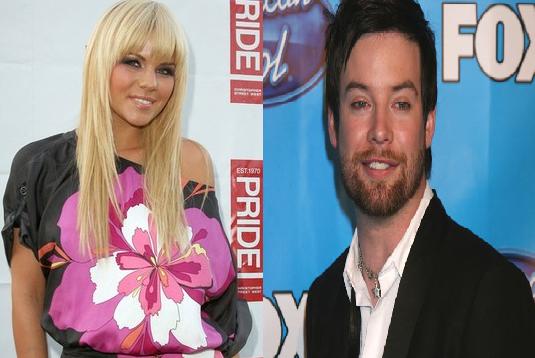 A source dished that Kimberly Caldwell waste no time in trying to get access to him, when she heard that the 25-year-old American Idol champ was interested in her.
Her friend revealed that "Kimberly made her way to the Idol set during a taping and asked one of the security guys to slip David her number. She insisted they tell him to call."
The source added that her wish was granted and the two went undetected for a month before anyone caught wind of their romance in May.
The new relationship, which will be tested as David Cook hits the road starting tomorrow for the "American Idol" tour, came at just the right time for the 26-year-old season two finalist.
The source added, "Kimberly was going through a bad breakup at the time. She was thrilled when she heard David was into her."