Demi Lovato is just fine and not cutting herself, according to her representative on Thursday, December 11.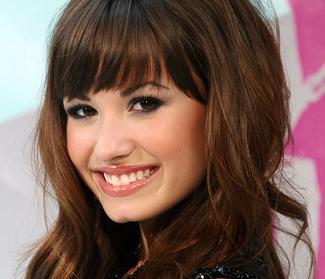 The singer was rumored to be a cutter and cutter rumors caused 65,000 searches in a search engine for "Demi Lovato" and "cutter."
Her representative responded to rumors over the net that she was a cutter. Lillian Matulic decalred: "These allegations are completely false."
The rumors were sparked by several angry red marks observed on Demi Lovato's inner wrist during Miley Cyrus' Disneyland birthday bash on Sunday, October 5.
Lillian explains that the marks were caused by tight plastic bracelets that the Disney star wore earlier that day, which "left indentations on her wrist."
Demi Lovato, provided the opening for the Jonas Brothers on their Burning Up Tour.
Her debut album "Don't Forget", which released on September 23, debuted at # 2 on the Billboard Top 200, selling 88,973 units.
The Jonas Brothers have helped her write 11 of her album songs. She has a duet with them on the album.
The 16-year-old Camp Rock star has a new TV show called Sonny With a Chance, and is set to air in February or March 2009. The show is a "fish-out-of-water" comedy in which she plays a Wisconsin teen who moves to L.A. when she's cast in her favorite sketch comedy show for kids and tweens.
Comments
comments