Home Alone star Macaulay Culkin's sister has died after she was hit by a car.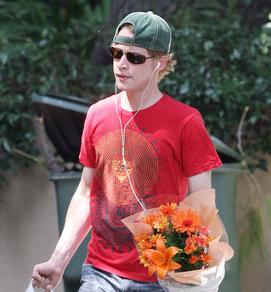 Dakota Culkin, who is the older sister of Macaulay Culkin, died yesterday after being struck by a car.
Law enforcement sources revealed that Dakota Culkin was walking on the west side of Los Angeles Tuesday when she stepped off a curb and was struck by a car. The 29-year-old Culkin was taken to the UCLA Medical Center where she died of her injuries yesterday afternoon.
Another report indicated that Dakota Culkin died a day later at a Los Angeles hospital after suffering massive head injuries.
Police spokesman Richard French said that there is no active criminal investigation.
Police say the driver stopped and tried to help the 29-year-old. Officers determined the motorist wasn't driving drunk and followed all laws.
An official statement from Macaulay's representative: "We can officially confirm that the victim is Dakota Culkin. This is a terrible tragic accident. We have no further comment at this time."
Comments
comments