The sister-in-law of Demi Moore has made sensational claims that the actress suffered a miscarriage in 2005.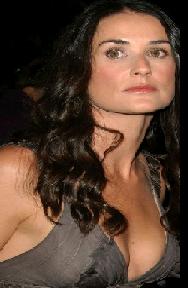 Pregnancy rumors have steadfast the "Ghost" star and husband Ashton Kutcher for the past 18 months, and now Lesley Guynes has come forward with what she insists is the truth.
The sister-in-law believes 44-year-old actress is contributing to her estranged husband's legal fees, so she can help him raise his kids in Los Angeles.
Lesley Guynes revealed, "I think Demi is getting too old to have kids of her own. Demi and Ashton have been trying (to have a child) for years. She had a miscarriage two years ago… Now she is trying to get her hands on my kids… I think there is some kind of co-dependency. Demi has been bankrolling Morgan so that she can stay involved with all his offspring and keep all of her little flock close. She's a piece of work."
Guynes' claims are part of a four-page exclusive in the new issue of the Star, which features family photographs of Moore with her sons. The actress' representatives have dismissed Guynes' argument the actress is trying to make any claim on the boys.
Comments
comments