Ashton Kutcher gave wife Demi Moore the scare of her life when he emerged from the ocean complaining of a headache with blood dripping from his ear.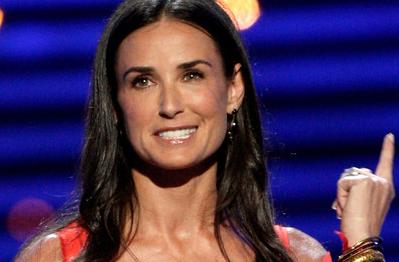 The Punk'd star was filming new flick, Five Killers, in the Bahamas on July 7 when production was halted as Ashton was rushed to a local hospital in Nassau, a production insider told The ENQUIRER.
"Demi was terrified," the source confided. "She's been staying with Ashton while he's been filming water scenes for the movie. And when she was told he was being rushed to the hospital bleeding from his ear, she thought the worst.
"Demi really lost it for several minutes. She was crying as she raced to the hospital."
Ashton was diagnosed with a ruptured eardrum. He was promptly treated and already joking around with hospital staff and production assistants by the time Demi arrived.
"When Ashton saw Demi, he said cheerfully, 'Hi, honey! I'm fine. Come join the party!'" said the source.
According to medical experts, a ruptured eardrum can result in hearing loss and can lead to infection and other complications – but Ashton was given the all-clear to fly back to Georgia to continue filming the action comedy with Katherine Heigl.
"Ashton was a trouper," added the source. "He didn't even miss a day of filming."
Meanwhile, Demi Moore fought off competition from Serena and Venus Williams and model Miranda Kerr to secure the victory at the 17th Annual ESPY Awards in Los Angeles last night.
The 46-year-old actress cut a very stylish figure in a red custom-made Zac Posen dress and satin-covered peep-toe heels.
She presented American swimmer Michael Phelps with an award following his record haul of eight gold medals at the Beijing Olympics.
The champion scooped five gongs in total including male athlete of the year, ending the five-year reign of Tiger Woods.
Comments
comments