The Scottish actor opens his heart on US chat show.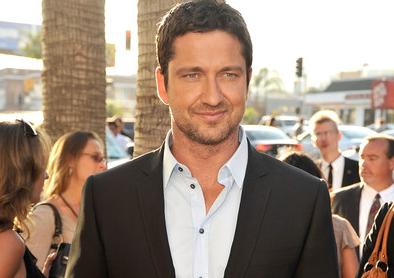 Gerard Butler was happy to play along with the Jennifer Aniston romance rumours during an appearance on a US chat show on Thursday, joking that the pair plan to elope shortly.
Addressing the gossip on The Tonight Show with Conan O'Brien, the Scottish hunk said: "Yeah, we're very much in love, especially her.
"And I'm making an announcement here that we're actually going to tie the knot next Tuesday or Wednesday."
It's lucky Gerard found a window for his and Jen's pretend nuptials as he has a very busy marital schedule.
He continued: "Then I'm marrying Cameron Diaz. And who else? Joan Rivers will be the next weekend, then fill out the applications for the next one because all-comers are welcome."
Gerard then set the record straight by insisting: "It's not true, of course."
Gerard and Jen are currently filming new movie The Bounty together in and around New York.
Meanwhile, Gerard Butler was spotted as he licked the cheek of costar Katherine Heigl at the premiere of their new romantic comedy, The Ugly Truth, held at Pacific's Cinerama Dome on Thursday (July 16) in Hollywood.