Denise Van Outen exposed more for her role as she put modesty aside in her role in the TV series "The Empress's New Clothes".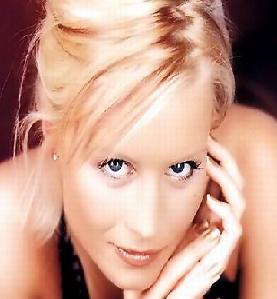 The actress played the role of soap star Michaela in BBC1's contemporary take on classic fairy tales as she braved the crowd's glare after hitting the red carpet in a revealing gown, which you could see here.
Her publicity hungry character proved she'll go to any lengths to attract attention – including exposing her rear.
Denise Van Outen revealed that the scene didn't cause her too much embarrassment, saying, "We had to shoot that scene outdoors, but I was well-protected. The film crew put huge screens up so that no one could see me apart from the cameramen. The only problem was keeping myself warm."
On her new romance with Joseph star Lee Mead, the 33-year-old actress said, "He's 26 but of all the guys I've dated, he's probably the most grown up."
The star says she'd hopes to marry eventually, but says their relationship is still in its infancy, adding, "It's only been a matter of weeks so I'm not going to declare my undying love just yet."