Britain's Princess Diana loved to hear predictions about her ex-husband Prince Charles being involved in serious accidents, her inquest hear on January 24.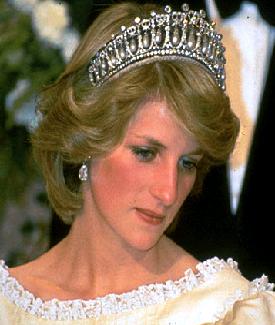 Patrick Jephson, who was the princess' private secretary, claimed the princess was obsessed with astrology and consulted with a clairvoyant she described as "Fergie's witch woman" – a reference to her former sister-in-law Sarah Ferguson, the Duchess of York – to enhance her personal development.
He confirmed an account he had written in his book "Shadows of a Princess", in which he said Princess Diana would "pay heed to predictions by astrologers, the more dire the better, particularly where the Prince of Wales was involved – skiing accidents, helicopter crashes that obstinately refused to befall him."
He also revealed that the princess consulted a "bewildering cocktail of alternative therapists, including reflexologists, astrologists and soothsayers." He added, "They robbed her of her equilibrium at times of distress."
Meanwhile, another detail on the inquest was Princess Diana feared the royal family, and felt like a "lamb to the slaughter."
Patrick Jephson said that the princess felt under threat after royal advisers and powerful figures behind the throne lined up against her.
Princess Diana had earned the wrath of the Royal Family when in Andrew Morton's 1992 book she said of her wedding: "I felt as though I was a lamb going to the slaughter."
Her criticism of Prince Charles and his camp in a 1995 BBC Panorama interview brought further anger.
Princess Diana, who denied having had any involvement with Morton, was summoned to a meeting with the Queen and the Duke of Edinburgh.
According to the princess' private secretary, during the discussion the Duke accused her of only being "in it for the publicity." He agreed that Princess Diana had "mortally offended elements of the royal establishment" with her part in this "gigantic piece of whistle-blowing.
He added, "I thought that what was in the book probably needed to be heard but, preferably in context, and instead attention was focused on the way in which this material had come to light. What you might call the royal establishment was less concerned about the content of the book than the fact it was disclosed at all."
Patrick Jephson also agreed that it would be a "fair interpretation" to say that Princess Diana felt a lamb to the slaughter going from her young life into the Royal Family, saying, "There were times when she felt isolated."
Comments
comments