After spending few hours apart while they were working and traveling, Brad Pitt and Angelina Jolie have now been taking separate trips. And the celebrity couple has been spotted out with their kids separately in recent weeks. Brad Pitt allegedly arrived solo in Venice.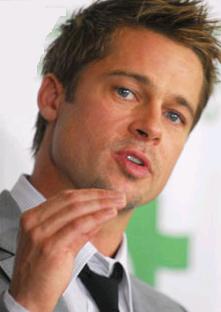 According to a report, Brad Pitt seems having a much-needed time for himself in Venice, where the actor is promoting his upcoming film The Assassination of Jesse James by the Coward Robert Ford.
But the question still remains: where is Angelina Jolie? There is a possibility that nobody has spotted her in Italian town. Perhaps the situation allows Brad Pitt to savor his moment alone in the spotlight.
A source, which is close to the celebrity couple, pointed out that the celebrity couple boarded a plane Friday night at a small airport in Teterboro, NJ. The source revealed, "They left the kids with their nanny at the Waldorf-Astoria hotel for the past two nights."
Another report revealed a different situation. According to a report, Brad Pitt and Angelina Jolie are ready for another child, the actor has revealed on Sunday as he was promoting his new film.
Brad Pitt also said he was ready to drag a fifth child into the brood, though he didn't say if it would be from adoption or if Angelina Jolie was trying to get pregnant.
Comments
comments