Britney Spears has sparked engagement rumors as she was spotted wearing a giant rock on her wedding ring finger on her left hand. After linking to Paris Hilton and Cameron Diaz, Criss Angel was linked to the "Toxic" singer when he was seen with the troubled pop singer on several occasions but has adamantly denied that he is involved with her.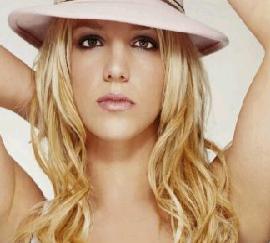 The 25-year-old singer was also wearing a long blonde wig. She was later spotted canoodling with Criss Angel. A source, who is close to the magician, revealed, there is definitely no marriage plans in their future. The source added, "They met to talk about performance stuff and anything Criss could do to lend a hand. That's the extent of it."
A source also revealed, "she danced a little bit with Criss Angel, who was right next to her. At one point, he kissed her hand, but that was as much as we saw" in Las Vegas.
A spectator revealed, "I couldn't believe what I was seeing. She marched in with her security guards displaying the stone to everyone – either she's about to do a Vegas wedding again and get hitched, or she's just too dim to realize where she put the ring."