One week after the confetti fell on Kris Allen, the American Idol's victory is in question, but Fox is sticking by its winner.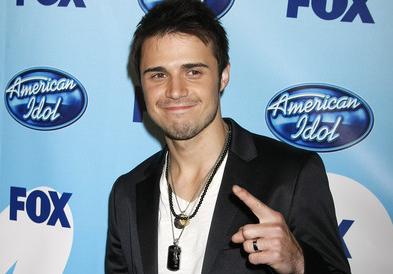 Idol show sponsor AT&T admitted to providing phones for free text-messaging services at two Kris Allen parties in Arkansas on night one of the two-part finale. Reps for the phone company showed party guests how to "power text," which casts 10 votes at once — and violates the rules of the show.
Last Wednesday night, Kris — a native of Conway, Ark. — won the Idol title over front-runner Adam Lambert.
Despite the boost from his home state, Fox and Idol producers 19 Entertainment denied any wrongdoing in a statement and said Kris will stand as the winner. "Fox and the producers of American Idol are absolutely certain that the results of this competition are fair, accurate and verified," the statement said. "Kris Allen is, without a doubt, the American Idol. We have an independent third-party monitoring procedure in place to ensure the integrity of the voting process. In no way did any individuals unfairly influence the outcome of the competition."
AT&T said that in the future the company will ensure employees understand that its sponsorship "celebrates the competition, not individual contestants." However, they added it was "quite a leap to suggest that a few individuals could have impacted the final results."
Meanwhile, Kris Allen, who is the 23-year-old singer from Conway, Ark., says he was looking forward to getting married (he tied the knot last September) and knew he needed a career plan.
"I was like, 'You know what? I've got to figure something out.' I went back to college and I was gonna finish school and hopefully something would happen. Just kind of have a regular job, regular life and 'American Idol' stepped in," Allen said in a recent interview.
Now the season eight winner of the Fox singing competition (he won the title last week over Adam Lambert) is looking forward to the "American Idol" summer tour, which kicks off July 5 in Portland, Ore.
Allen is also looking forward to recording an album that's like the music he performed on "Idol" — but kicked up a notch.
"I want it to be different. I want to put out music that's gonna be completely different than what's going on right now in the music world," he says.
Allen says he and his wife, Katy, are learning to deal with being in the spotlight.
He says Katy had to stop using the social networking Web site Facebook because she received so many messages after he won "Idol."