Vanessa Hudgens and Zac Efron appeared to be a hot couple that eventually cooled and a new report suggested that they have already split. The report claimed that Zac Efron may now be so fed up with all of the baggage of Vanessa Hudgens that he is ready to put his career before the Zanessa romance.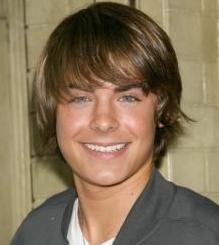 After an exhausting session at a Los Angeles recording studio on Sept 21, Vanessa Hudgens was looking forward to spending the weekend with her co-star Zac Efron.
But it didn't work out that way as the next day, the pair met for what should have been a romantic date at the Aroma Cafe in Studio City, Calif. The couple was seen exited the coffee shop, their grim expressions only reinforced the recent rumors that have been swirling about their romance: that the couple is taking a break in the wake of Vanessa's nude photo scandal.
A source revealed, "He ended the relationship. Zac thinks that [Vanessa] is a great girl with a lot of talent, but he has worked hard to get where he is and doesn't want his fan base to abandon him. If he thinks that being associated with Vanessa will harm him in the long run, then he has made it clear that he needs to distance himself."
It is still uncertain if their break-up would last since they have already been spotted together around LA but neither looked happy. The friend of Zac Efron added, "They'll get together and break up a few more times. This break won't last long."
Comments
comments