Prince Harry hasn't washed his hair for two years.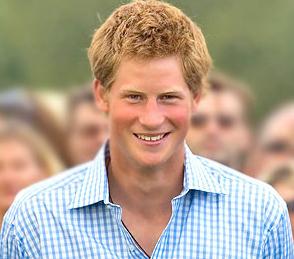 The 24-year-old royal told army friends he couldn't remember the last time he had shampooed his distinctive mop of ginger hair.
An onlooker said Harry's friends were "gob smacked" when he responded to their good-natured teasing about his vivid red locks by blurting out: "It's been two years since I washed my hair".
The prince had been celebrating completing phase one of his Army Air Corps training with more than a dozen colleagues at a pub in Sleaford, north east England.
The prince – who is worth over £8 million – further shocked patrons when he asked friends to buy him a drink because he was short of money.
A customer told Britain's The Sun newspaper: "It was hilarious. Here's a bloke who is royalty and he's feeling the pinch. He told his friends, ?I've only brought out £20 with me. That's all I've got'.
"It was all in good fun and Harry took it on the chin."
Harry and his friends arrived at the pub at around 6pm and stayed until closing time.
Harry and his brother Prince William are both learning to fly helicopters.
William is training to be a search and rescue pilot, while Harry hopes to return to Afghanistan, where he served in December 2007.
Comments
comments