Mel B., the former member of the "Spice Girls" group, was supposedly devastated when her former lover Eddie Murphy failed to get in touch with her after she gave birth to a baby girl named Fortuna Daphne Bay nearly two weeks ago.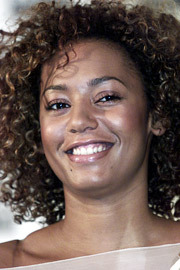 The process for the paternity test is in progress and Mel B. is determined to prove who is really the father of her daughter.
A source revealed, "She is distraught that her baby has been subjected to the DNA-testing procedure. She can't believe it's come to this and that Eddie hasn't just admitted the child is his. This last week should have been an incredible time for Mel, but it's been emotionally overwhelming and she's been constantly in tears." A source added, "The DNA test was the last straw and she's gearing up to fight back. She's a strong-willed woman and will fight to the end."
The 31-year-old singer shared a romance with Eddie Murphy before their relationship ended unexpectedly last year. After the split, Eddie Murphy began dating producer Tracey Edmonds and the actor claimed in an interview that he did not know whom the baby belonged to.