Jennifer Aniston and John Mayer enjoyed a double date with Courtney Cox and David Arquette last night, as the latter pair celebrated their nine-year wedding anniversary.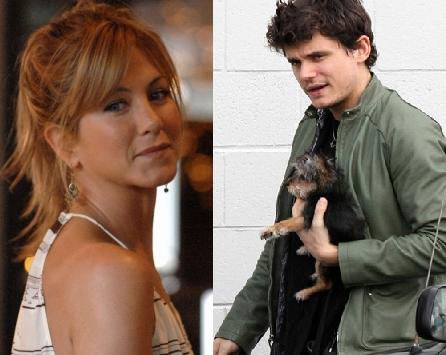 The two couples enjoyed a meal at Los Angeles' STK restaurant, where Jennifer Aniston and Courteney Cox had been attending a humanitarian event.
John Mayer was the first to join the pair, greeting Courteney Cox with a kiss on the cheek before seating himself next to girlfriend Jennifer Aniston.
And David Arquette, an avid basketball fan, completed the party when he came over to the table after watching his beloved Los Angeles Lakers lose to the Boston Celtics on a TV at the bar.
Rocker John Mayer, 30, appears to have won the approval of Jennifer Aniston's best pals, the foursome seemed at ease with one another, just two weeks after the Arquettes were first introduced to Jennifer Aniston's new beau.
Former Friends star Jennifer Aniston, 39, took John Mayer to meet the Arquettes earlier this month, when he accompanied her to visit the couple's new home in Malibu, California.
Comments
comments