Drew Barrymore and Zach Braff have reportedly been seen "making out" in a New York club.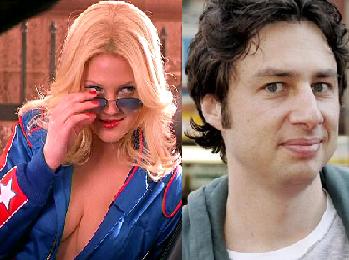 The actress, who was link to film director Spike Jonze, apparently spent a romantic weekend with the 'Scrubs' actor, which included partying together at Beauty Bar nightclub on June 30.
A source revealed, "Zach Braff and Drew Barrymore arrived and danced the night away while he continued to give her 'sex eyes'. There was a lot of making out."
The pair was seen holding hands as they strolled down Lafayette Street earlier that day.
Zach Braff, 32, last week slammed suggestions he is a womaniser, saying: "I'm doing what every other single 32-year-old man in NYC is doing. I am dating. I am having the best summer of my life. I am so happy here. I'm hanging out with my New York friends, my Jersey boys, my family and loving every single second of it."