"Charlie's Angels 3" is in the list of Drew Barrymore's future feature film project.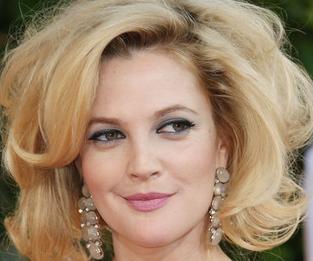 On the possibility of the next "Charlie's Angel" film being made, the 33-year-old actress/producer stated during the promotion of "He's Just Not That Into You", "I'm so into it. I'm so into it – Charlie's Angels III!"
On what possibly prompting her to eye on another "Charlie's Angels" movie, Barrymore pointed out on the previous two movies, "Charlie's Angels" and "Charlie's Angels: Full Throttle", she starred and produced, saying: "They're hard movies to make, but they're fun."
Adding to her comment that she is into the third film, her Flower Films producing partner, Nancy Juvonen, said of the possible project: "It's percolating up. It's rising to the surface."
While nothing is certain yet on "Charlie's Angels 3", words are circulating that it may become a vehicle to introduce a fourth Angel. In the original TV series by Aaron Spelling, the fourth Angel was brought in when Cheryl Ladd joined the cast in 1977 as Kris Munroe, sister of Jill portrayed by Farrah Fawcett.
Back in 2000, Drew Barrymore helped to produce a loose sequel of 1970s television series about three women working for a private investigation agency. She also starred in the movie alongside Cameron Diaz and Lucy Liu. The movie later spawned a sequel, "Charlie's Angels: Full Throttle". The total gross the two movies collected worldwide was more than $500 million.
Comments
comments