Sharing a lot in common with Angelina Jolie, Megan Fox has been hit with rumors that she will be the next Lara Croft in the next "Tomb Raider" installment.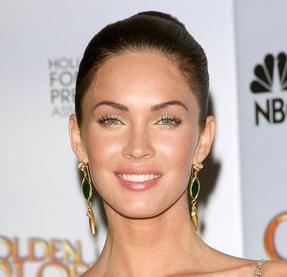 In a report by PSX Extreme, European site MeriStation has claimed that the "Transformers" actress has been favored to take on the heroine role first brought to the big screen by Jolie in 2001.
If the 22-year-old indeed replaces the "Wanted (2008)" actress, she will most likely appear in "Tomb Raider 3". While the rumbling is yet to be proven true or false, Fox's camp has not come out with any denial or confirmation and the next "Tomb Raider" movie is still seeking for a director to work on the project.
Megan Fox was known for her role as Sydney Shanowski in television sitcom "Hope & Faith". She made her big break in the movie industry when landed the role of Mikaela Banes in 2007 blockbuster "Transformers". She has recently starred alongside Jeff Bridges, Simon Pegg and Kirsten Dunst in "How to Lose Friends & Alienate People". She will next be seen in "Jennifer's Body" and "Transformers: Revenge of the Fallen".
The original "Lara Croft: Tomb Raider" is a film adaptation of the Tomb Raider video game series. The 2001 movie is directed by Simon West and places Angelina Jolie as the titular character, Lara Croft. Successfully becoming the fourth-highest debut of 2001, it was then followed with a sequel, "Lara Croft Tomb Raider: The Cradle of Life" in 2003.
Comments
comments