Drew Barrymore has come to blows with her boyfriend Justin Long.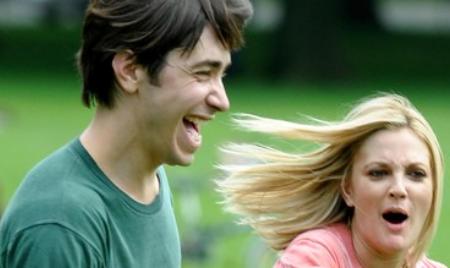 The couple — currently in New York filming new movie Going the Distance — reportedly got into a huge public fight over Drew's determination to turn Justin into a big star.
"Drew's been pushing Justin way too hard," one insider told American tabloid the National Enquirer.
"She's determined to transform him into a leading man. But Justin is resisting. And they're now beginning to clash in a way that is undoing their love.
"They were filming a scene when Drew stopped everything and decided to give Justin some acting suggestions.
"He was not receptive. The discussion escalated – and soon it was getting louder and louder.
"In the end, Justin huffed off to his trailer with Drew trailing behind.
"Once inside, they began yelling at each other!"
Comments
comments