Jennifer Aniston feels rejected and upset after Bradley Cooper ditched her for Renee Zellweger, reports the new issue of Us Weekly, on stands now.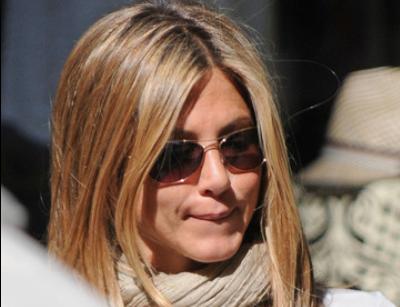 "She wanted to turn her date with Cooper into something…she honestly feels screwed over," a pal said of Aniston, who dined at NYC eatery Il Cantinori on June 18 with her He's Just Not That Into You costar — a few weeks before he began dating Zellweger.
Aniston "doesn't see what Renee has that she doesn't," continues the pal.
But friends of Zellweger, currently starring in My One and Only, detail why Cooper fell for the "no drama" actress.
"She just does her thing, has her friends and her life and is cool. She's really happy and doesn't need anyone to feel complete," says one.
Adds another: "She'll show up wearing a sexy dress and Louboutins, but will still order a beer and rattle off the dirty jokes."
Despite Cooper's diss, Aniston will eventually bounce back, her friends insist.
"She had a major crush on him and she let him know. He didn't reciprocate. She is fine," her friend added. "She's used to being single and in work mode, and she's used to rejection."
Comments
comments