Drew Barrymore admits it is boring being healthy. The 32-year-old actress embarked on a strict diet and exercise regime after splitting from her boyfriend, Strokes drummer Fabrizio Moretti.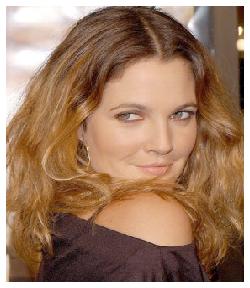 Drew Barrymore has lost 15lbs, but admits it has not been easy or fun. The actress revealed in an interview, "I wish I could say there was a miracle cure, but it's all really quite boring. I've always hated those people who say that eating right and exercising is the only way to lose weight, but now I'm with them, I'm one of them. I use a StairMaster, go to Pilates classes and run regularly. I run as far as I can. I don't cook, so I get all my food from healthy takeaways in Los Angeles. You can order really delicious, fresh steamed fish or chicken with steamed vegetables. The difficult thing is that now I've lost the weight, I'm trying to maintain it."
Although she is happy with her weight loss, Drew has vowed not to succumb to Hollywood's current size zero trend.
The actress added, "Losing the weight has given me confidence and a sense of pride, but I'm not about to go down to a size zero. Don't worry about me because I would never fall prey to all that bulls**t."
Comments
comments