Drew Barrymore lets her dog customise her jeans.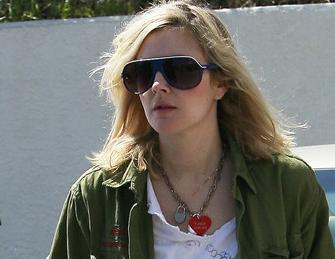 The "Beverly Hills Chihuahua" actress encourages her yellow Labrador-Chow mix pet Flossie to rip up her new pairs of denim trousers to give them a fashionably distressed appearance.
A source said: "She lets Flossie chew on them and rip them up a bit and then she throws them in the washing machine. She thinks the look perfect! Not too calculated."
Drew regularly speaks about her beloved pet pooch and the special bond the pair share.
She once said: "Flossie is like my little daughter. I can't wait to have kids."
Drew – who is believed to have recently rekindled her romance with actor Justin Long – was saved by Flossie when a fire struck the $3 million mansion she shared with then-husband Tom Green in 2001.
The actress claimed that she was woken in the early hours of the morning when Flossie barked after smelling smoke and "literally banged on the bedroom door" to alert the couple to the blaze.
Comments
comments