Eddie Murphy has been branded the world's biggest love rat in a poll by global research website Onepoll.com.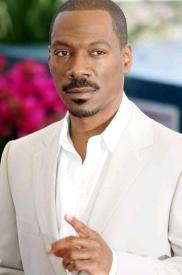 The "Dreamgirls" actor got the title after dumping former girlfriend Melanie Brown and consistent denials of his paternity over their baby daughter. Followed by television actor Darren Day and Sven Goran Eriksson who landed in the second and third place.
Two other movie stars are also included in the list: Jude Law, after having illicit affair with his children's nanny Daisy Wright, landed fourth place and Hugh Grant, who was arrested for trysts with a prostitute while dating Elizabeth Hurley, got the fifth place.
The list of Love Rat Poll:
1. Eddie Murphy
2. Darren Day
3. Sven Goran Eriksson
4. Jude Law
5. Hugh Grant
Comments
comments