Eddie Murphy has vowed to care for Mel Brown's daughter if tests reveal he is the father.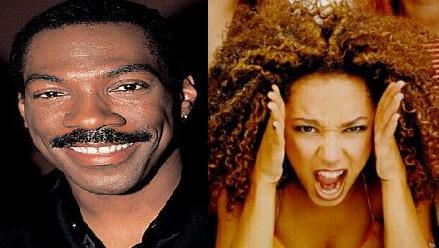 The Hollywood actor underwent a DNA test on June 11 at a Beverly Hills doctor's surgery to determine whether two-month-old Angel Iris is his child.
Speaking outside the clinic, Eddie Murphy insisted he would "do the right thing" when asked if he would support the former Spice Girl with the baby's upbringing.
Earlier in the day, Mel Brown had taken Angel Iris to the same clinic for her blood test.
Eddie Murphy, who was ordered by a court to provide a DNA sample, has continually denied he is the father since splitting from Mel while she was pregnant.
The actor, who already has five children, told Dutch TV: "I don't know whose child that is until it comes out and has a test."
Mel Brown has always insisted the 'Dreamgirls' star is the father and was said to be "devastated" when he abruptly ended their whirlwind romance last year.
Eddie Murphy, who is now dating movie producer Tracey Edmonds, has not seen Mel or Angel Iris since she was born on his birthday, April 3.