Drew Barrymore's latest film role sees her starring as a dog in animated movie 'South of the Border'.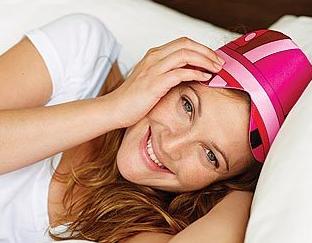 The actress will voice the character of pampered pooch Chloe in the Disney comedy, which will also feature the vocal talents of Salma Hayek and Andy Garcia.
'South of the Border' follows spoilt Chihuahua Chloe on her quest to get home after getting lost while on vacation in Mexico.
Salma Hayek will provide the voice of Chloe's spirit guide in the movie, while Andy Garcia's character is a German shepherd who has been kicked out of the police force.
Chloe will be set for some canine romance in the form of Papi, voiced by George Lopez. The film will see Drew Barrymore, 32, reunited with director Raja Gosnell, who she previously worked with in 1999 comedy 'Never Been Kissed'.
It will not be the first time the actress has leant her voice to an animated character – the star voiced Maggie for last year's 'Curious George' and has also been heard on adult cartoon TV series 'Family Guy'.