Princess Eugenie, who spent the previous night partying with her friends and drinking champagne, was spotted having a Royal duty as she opened a new teenage cancer unit.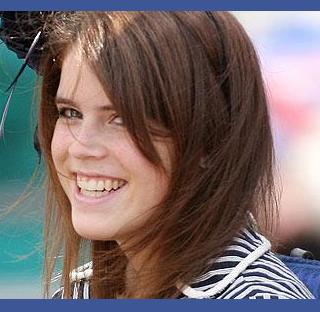 The 18-year-old princess, who accompanied her mother Sarah Ferguson, took a visit to the facility at St James' Hospital in Leeds. The visit was considered as her first "official" engagement.
The young royal took a tour of the Teenage Cancer Trust Unit, which will bring hope to hundreds of people her age. She also met 20-year-old cancer patient Naomi Wilson during her visit.
Princess Eugenie and her mother laughed and chatted with patients as they viewed the rooms, which were designed with young people in mind including a chill out zone with computer games, and a music room.
Sarah Ferguson, who was known as the Duchess of York, was a patron of the Teenage Cancer Trust and was keen for her daughter to see the good work they do.
The Duchess revealed: "Being a parent to two young girls, this charity has a particular place in my heart and I am delighted to be here today to open the new Teenage Cancer Trust Unit at St James's Hospital. The facilities on offer are just fantastic and will undoubtedly help young people from across Yorkshire through a very difficult time."
Meanwhile, Princess Eugenie was spotted at a party to celebrate the £2.5m relaunch of Movida nightclub.
A source revealed: "She was sitting with a male chum and a group of other friends. They were all having a great time, dancing and laughing."
The source continued: "[Princess] Eugenie and her chum were trying to open a bottle of champagne together, but obviously don't have too much experience – the bottle exploded, covering their friends and other clubbers in bubbly."
The source added: "Some people looked really angry, and when a bouncer went to tell them not to do it again, Eugenie hid behind her friend like she was still at school. No-one minded too much, and they were soon dancing again."
Princess Eugenie is a regular weeknight clubber. She usually spotted at Boujis, Kitts and Whisky Mist, which gives her the right title of being a party princess.
Comments
comments