Ellen DeGeneres and Portia de Rossi wed at their home in Beverly Hills, California, Saturday night.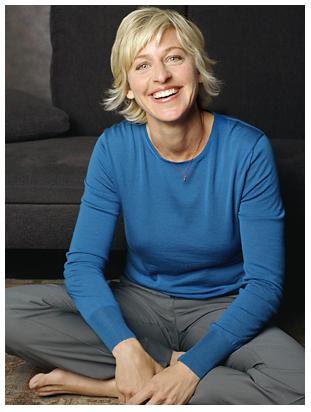 De Rossi, 35, wore a backless, light pink dress, and her hair in a loose updo. DeGeneres, 50, dressed in pants, button-up shirt and vest — all in white.
Before the intimate ceremony attended by about 20 guests, a witness revealed: "Ellen and Portia came out and posed for pictures with Ellen's mom and their two dogs."
An onlooker added: "They were hugging and kissing, and looked ecstatic. Ellen was helping Portia with the train of her dress, which looked like a Cinderella tutu."
According to the witness, the celebrity pair, who "were both laughing," walked "all over the lawn together holding hands and posing. The whole afternoon seemed light-hearted."
Earlier, workers were spotted bringing in bunches of pale pink and red roses.
Wedding plans have been in the works for months.
In May, following the California Supreme Court's monumental ruling that same sex couple's have the right to marry, DeGeneres announced on her talk show that she intended to wed her girlfriend of nearly four years.
Ellen DeGeneres revealed: "It's something that we've wanted to do and we want it to be legal and we are very, very excited."
In June, de Rossi debuted a marquis cut Neil Lane sparkler set with pink diamonds at the Daytime Emmy Awards.
De Rossi has credited DeGeneres with helping her come out of the closet.
She said: "My feelings for Ellen overrode all of my fear about being out as a lesbian."
De Rossi said the first time she spotted DeGeneres, the comedian took her breath away, saying: "That had never happened to me in my life, where I saw somebody and [experienced] all of those things you hear about in songs and read about in poetry. My knees were weak."
In 2005, DeGeneres said she hoped she and de Rossi would be "together the rest of our lives."
DeGeneres added: "I never would have thought my life would have turned out this way. To have money. Or to have a gorgeous girlfriend. I just feel so lucky with everything in my life right now."
Comments
comments