Charlize Theron, who was one of the Hollywood great beauties, decided to try unusual beauty regimen by splashing out on expensive "super berry" moisturizer.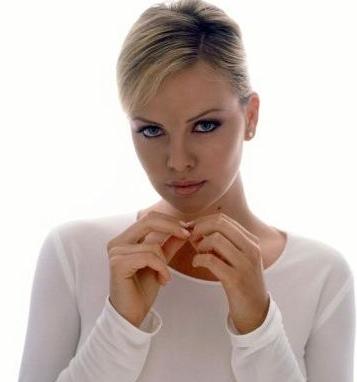 The 33-year-old stunning actress is determined to preserve her youthful appearance and swears by Sugar Acai Age-Delay Body Cream, made from a fruit found in the Amazon jungle.
The cream, which costs a overwhelming $65 for a small tube, boasts it can "slow down time."
It is packed with "age-defying technologies to nourish, protect and firm".
Charlize Theron is not the only celebrity to use unusual methods to fight off the signs of ageing.
"Desperate Housewives" actress Teri Hatcher's beauty regime reportedly involves pouring a glass of wine into her bath, while Gwyneth Paltrow uses an anti-wrinkle cream containing snake venom to maintain her looks.
Last year, Blondie singer Debbie Harry admitted to injecting herself with sheep embryos to stay looking young.
"Striptease" actress Demi Moore, 45, recently revealed she covers herself in blood-sucking leeches to keep her skin looking fresh.
Comments
comments