Blog sites are reporting rap star Eminem died this morning in a terrible car crash, blamed on the him using a cell phone while driving.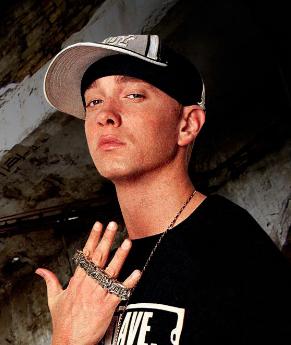 But news of a crash has been dismissed by other publications as a hoax, similar to one done in 2000, in which it was also reported that Eminem died in a horrific crash, according to a report.
Eminem has insisted he is alive and well, and busy recording a new album that has him working new songs for his fans. But the rapper reportedly scrapped the majority of material for his comeback album because it wasn't "current" enough.
"Without Me" hitmaker has been working on tracks for his follow up to 2004's Encore since last year (07), but his pal 50 Cent reveals the star has chosen to start from scratch to ensure his album is as new and relevant as possible.
His friend explained: "A lot of material he wrote prior to this announcement (of the new album) is being scrapped. He's got to feel like it's just happened, it's new and it's current. That's just how he is creatively as an artist."
But the In Da Club rapper insists fans of Eminem won't have long to wait to hear the final results, although a release date has yet to be set.
50 Cent added: "You'll be seeing him shortly. He's working. I spent the weekend at his house. Even though he tries to relax and stay home it's impossible for him to stay in."
Perhaps fans could sigh a relief and could rest easy that their idol is still laying down the tracks.
Comments
comments