Emma Bunton lost her baby weight by eating chocolate.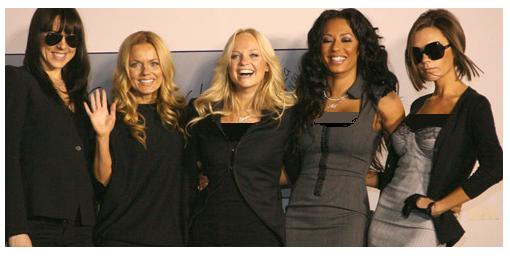 The "Spice Girls" member has already shed the excess pounds that she gained while pregnant by sticking to a diet that allowed her too indulge in her favorite sweet treat.
She revealed, "It takes a while to lose the baby weight, but I didn't feel I had to starve myself. I breastfed for about four months, which helped, but mostly I just did everything in moderation.
She added, "I wanted to do everything naturally without going on a strict diet. I made sure I got the right nutrients, just in smaller portions. But, for me, a diet without chocolate was never going to work. There are some things you can't deny yourself. As much chocolate as possible, please!"
The 32-year-old also admits the grueling dance routines on the Spice Girls reunion world tour helped her get back into shape.
The blond star, who along with her four band mates rehearsed for months before the run of shows kicked off last December, thinks dancing is great way to fit, especially if you hate the gym like she does.
Emma Bunton, which appeared on British TV talent show "Strictly Come Dancing" before falling pregnant, added, "I did go to the gym, but three times a week instead of seven – being stuck on a running machine for hours on end is so dull. But obviously, going straight on tour hurried things along a bit! I always say dancing is the best way to lose weight."