Princess Beatrice has a student accommodation, which is set to be a spectacular riverside London apartment.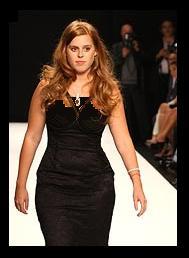 The 19-year-old princess, which starts her textiles and design course at Goldsmiths College in September, has been looking at various properties in the exclusive Battersea area and thinks she has found the perfect home.
A source revealed, "There's no way Beatrice is going to live in the normal student accommodation – that was never a possibility. She needs to find a flat that is in a good location, close to the college but also close to her family and friends. The one in Battersea looks like a good option, and she is really considering taking the plunge and buying it."
If the princess does not go for the Battersea flat, it is possible she will look for a residence to share with her mother Sarah Ferguson, the Duchess of York, who is also looking for somewhere to live in England's capital city.
Comments
comments