Emma Roberts no longer has a crush on Nick Jonas because he has made too many "rounds of Hollywood".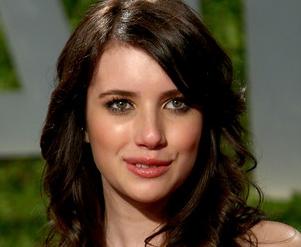 The 18-year-old actress used to have feelings for the 16-year-old Jonas Brothers singer – who has previously dated Miley Cyrus and Selena Gomez – but claims his busy love life has put her off.
Emma – who is the niece of Julia Roberts – said: "I used to have a crush on Nick, but he's kind of making his rounds in Hollywood, and I don't know if I like that."
The "Hotel For Dogs" star revealed she couldn't wait to turn 16 when she younger because she was desperate for a more womanly figure.
She told Teen Vogue magazine: "I remember being twelve and thinking, I can't wait until I'm sixteen, because then I'm going to have a car, a driver's license, a really cool boyfriend, and boobs."
Emma can soon be seen in new movie 'Lymelife' – about the intricacies of family life during the 70s – which was selected for the 2009 Sundance Film Festival and also stars Alec Baldwin, Cynthia Nixon and Kieran Culkin.
The actress explained she liked the role as it is so far removed from the child-friendly characters she has previously played.
She said: "Some people look at me and think, 'She's just Julia Roberts' niece.' So I wanted to do something smaller and edgier, something that would show I really am an actress."
Comments
comments