John Mayer voted for himself in an online poll asking whether Jennifer Aniston should stay with him.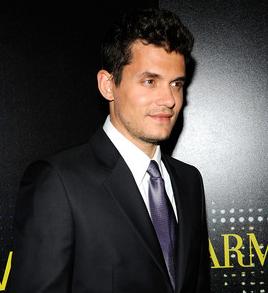 The "Gravity" singer, who has been dating the actress for around a year, couldn't resist having his say when he saw a US website asking 'Is John Mayer a Keeper?'.
He wrote on his Twitter blog page: "I just voted on People's 'Is John Mayer a Keeper?' poll – I clicked 'Love Him'.
"Be honest, you'd vote for yourself if you came across it, as well. Wouldn't you?"
John's vote was much needed as at the time 63 per cent of respondents were urging Jennifer to "lose him".
Jennifer, 40, and John made a rare public appearance together at the Oscars on February 22.
The 31-year-old musician has said he accompanied his girlfriend to the ceremony for "moral support" as she was presenting an award in front of an audience including her ex-husband Brad Pitt and his partner Angelina Jolie.
John said: "I basically stepped into the picture frame of Hollywood for one night. You have to really be with someone that you know who has your back in that situation. And she did, and it was really great."
Comments
comments