"High School Musical" sweethearts, Zac Efron and Vanessa Hudgens, were seen together in the premiere of "Watchmen" at Grauman's Chinese Theater in Hollywood on Monday night, March 2.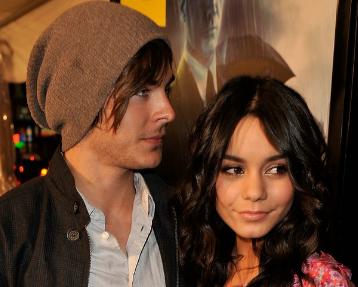 The couple kept it cute and casual as they posed for pictures.
On that night, Zac (21) wore the classic beanie while Vanessa (20) wore a pink coral dress designed by Rebecca Taylor and lilac peep toe pumps. Soon after attending the "Watchmen" premiere, Zac flew to Australia for the premiere of his latest movie "17 Again".
"Watchmen" is an American epic hero adaptation movie of the comic book with the same title written by Alan Moore and Dave Gibbons. The movie stars Patrick Wilson, Jackie Earle Haley, Malin Akerman, Billy Crudup, Jeffrey Dean Morgan, Matthew Goode, Stephen McHattie, Matt Frewer, and Carla Gugino. It is planned to be released in U.S. theaters on March 6. It was produced by Lawrence Gordon and Lloyd Levin in the project with 20th Century Fox and Warner Bros.