It is reported that Emma Roberts has tried to make nice with Jonas Brothers during the 22nd Annual Nickelodeon's Kids' Choice Awards after previously branding them "a little tainted".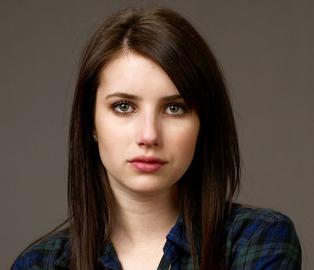 Feeling sorry for uttering unkind remark toward Jonas Brothers during an interview with Teen Vogue magazine, Emma Roberts reportedly has made nice with the trio during the 22nd Annual Nickelodeon's Kids' Choice Awards which was held at L.A.'s Pauley Pavilion on Saturday night, March 28. She was even said to write an apology to Nick Jonas, signing it and writing down her phone number with the hope that the youngest of the Jonas Brothers will give her a call.
To the April issue of Teen Vogue, Emma said she wasn't impressed by Jonas Brothers despite the fact that they are widely considered as music sensations. She insisted branding the trio as "a little tainted".
Emma, moreover, specifically blamed the siblings for their much publicized love relationships with fellow Hollywood stars; Nick Jonas dating Selena Gomez, and Joe Jonas' romance with Taylor Swift and Camilla Belle. "I used to have a crush on Nick, but he's kind of making his rounds in Hollywood, and I don't know if I like that," Emma told the print media, adding that she won't date either Nick, Joe, or Kevin Jonas.
There have yet words on how Jonas Brothers respond to either Emma's remark or apology.
Comments
comments