Emma Watson, a star of Harry Potter, has been voted Britain's greatest female ambassador in a new poll.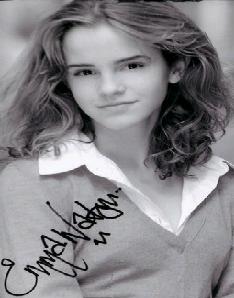 The actress, who plays Hermione Grainger, beat off competition from Keira Knightley and Lily Allen, who came second and third respectively in the poll, carried out by "Top Of The Pops" magazine.
Peter Hart, editor of the publication, revealed, "A good ambassador needs brains and beauty, not just bags of cash." Charlotte Church and Katie 'Jordan' Price were among the other ladies in the top five, while former Spice Girl Victoria Beckham found herself at the bottom of the poll.
Comments
comments