Cameron Diaz, who recently spent holiday in Peru, is set to become a scream queen in a new horror movie. The actress will play a young woman given a mysterious package by a stranger in 'The Box'.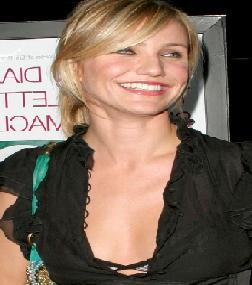 The role played by Cameron Diaz is told certain things will happen depending on which buttons she presses.
Richard Kelly, the director of 'Donnie Darko', is set to helm the film. He, who wrote the script that was based on Richard Matheson short story 'Button, Button', revealed, "My hope is to make a film that is incredibly suspenseful and broadly commercial, while still retaining my artistic sensibility."
Media Rights Capital (MRC) is set to fund the entire $30 million-plus budget and are confident 'The Box' has the potential to become a huge hit.
Modi Wiczyk, who founded MRC, revealed, "The storyline has all the commerciality of 'The Ring,' but with Richard and Cameron, this film can rise to the level of 'Rosemary's Baby' and 'The Others'." Production is expected to start this autumn.
Comments
comments