On the popularity that Robert Pattinson gains after starring in "Twilight," Emma Watson said: "He is a very, very handsome man, so I'm not too surprised."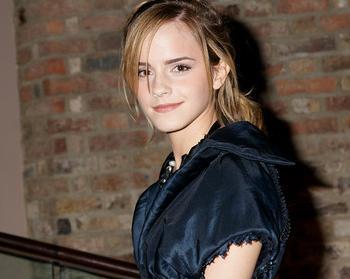 Starring together with Robert Pattinson in two "Harry Potter" films, Emma Watson says she is happy for the British actor now that he has become a sought-after movie star.
She continued: "Obviously, I know Rob. I'm just gob-smacked by the level of excitement and hype around 'Twilight.' I'm very happy for Rob that it's been so successful."
Furthermore admitting that she hasn't watched the vampire drama flick just yet, Emma insists she knew beforehand that Robert will become a famous star. "He is a very, very handsome man, so I'm not too surprised," she also stated.
Emma Watson and Robert Pattinson are co-stars in "Harry Potter and the Goblet of Fire" and "Harry Potter and the Order of the Phoenix". In both films, Robert plays the role of Cedric Diggory.
In the meantime, Robert is still in Vancouver, Canada for the filming of "The Twilight Saga's New Moon," which is set for November 20 U.S. release date. As for Emma, she can next be seen starring in "Harry Potter and the Half-Blood Prince", which will hit the theaters in U.S. on July 15 later this year.