Emma Watson, the Harry Potter actress who brought Hermione Granger to life for millions of fans, has been spotted on a date with Italian actor Roberto Agnillera.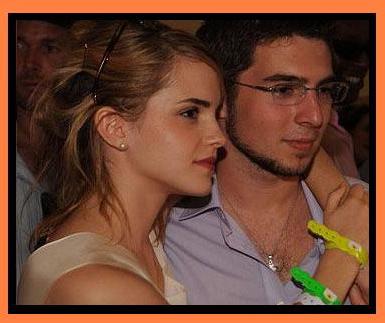 The celebrity pair were spotted leaving a bar in Central London where the Italian actor was seen carrying the 18-year-old's shopping bags.
Last month they were snapped with their arms around each other at the Cartier International Polo Day in Windsor Great Park, Berkshire.
But on that day Emma Watson also swapped numbers with philosophy student Francis Boulle, 19, and was seen chatting to Michael Walker, 18.
The actress was reportedly dating financier Jay Barrymore, 25, but it now appears Roberto Agnillera has won the battle for Emma Watson's affections.
Forbes Magazine recently revealed Watson is the seventh highest-earning young person in showbusiness, and is thought to have a fortune of £10.5 million.
The young actress played the role of Hermione Granger in 1999 and she became an overnight celebrity after the "Harry Potter and the Philosophers Stone" showed in cinemas in 2001.
Since then the actress has starred in a further four Harry Potter films as well as the 2007 TV movie Ballet Shoes and is set to provide the voice for Princess Pea in the animated film The Tale of Despereaux which will be released in December.
In June 2008, Emma Watson signed a contract to take over from Keira Knightley as the public face of perfume Coco Mademoiselle.
Comments
comments