The Jonas Brothers sent thousands of female fans into frenzy during a record-breaking performance in New York on Friday (08Aug08).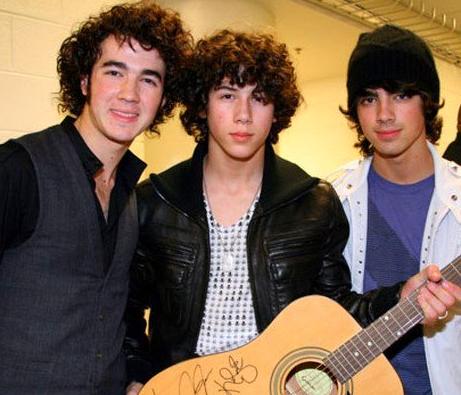 The singing sensations brought the Big Apple to a standstill when they stormed the stage at Bryant Park to perform a free concert for breakfast show Good Morning America.
The trio was swarmed by more than 10,000 teenage fans who turned out for the event – the largest crowd the show has ever hosted.
Kevin, 20, Joe, 18, and Nick, 15, kept their fans camping outside the park since Tuesday (05Aug08) in a desperate attempt to see their band play. The unprecedented mania prompted show hosts to make comparisons of legendary bands including The Beatles, dubbing the spectacle Jonas-palooza.
The trio thanked the New York City police, who held the fans at bay before ending their gig and dispelled any rumors of group tension, adding: "We enjoy it (performing) so much, there's really no time to argue. And look at this (crowd)… Thank you for doing that (waiting)."
Comments
comments