Emma Watson has moved in with her boyfriend. The "Harry Potter" actress has bought a new property in London which she is now sharing with financier Jay Barrymore.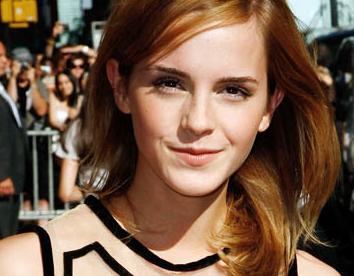 A source close to the actress – who was first linked to 26-year-old Jay around 16 months ago after meeting him at an awards ceremony – said: "Emma's off to university in America soon but was determined to put some roots down in England first."
"Her relationship with Jay is going from strength to strength. They are spending increasing amounts of time with one another. It makes perfect sense for Jay to leave some of his stuff at hers and see how it goes. So far, so good – and Emma's confident they'll stay together even when she's abroad."
The 19-year-old star – who is worth an estimated $20 million – is now living close to her father Chris' house and believes buying the property is a sound investment.
The source added: "Despite the fame, she's really got her head screwed on. After consulting with several property experts, as well as her family and friends, she's decided to invest in her own place."
"It's a North London townhouse and it's just a stone throw from her dad Chris' house. So she can see him whenever she wants."
Meanwhile, Emma Watson said her feelings toward 'Twilight' hunk and former Hogwarts student Robert Pattinson.
"[Pattinson] is a super nice guy," the actress revealed. "I'm really happy for him that he's gone on to be so uber successful.It's really good."
Pattinson — who became wildly popular following the success of his starring role as vampire Edward Cullen in 'Twilight' — played Cedric Diggory in 'Harry Potter and the Goblet of Fire' and 'Harry Potter and the Order of the Phoenix.'
Watson says of her former costar's fame: "I hope he's doing okay. It's gotta be tough."
Pattinson is currently filming 'Remember Me' in New York, while Watson is promoting 'Harry Potter and the Half-Blood Prince,' out in theaters July 15.
Comments
comments