Robert Pattinson has been teaching his Remember Me costar Emilie de Ravin how to play pool.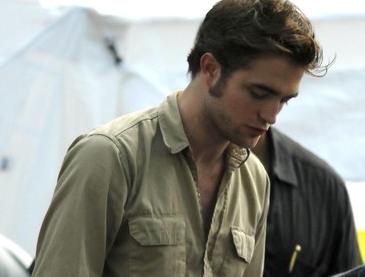 The actor apparently enjoys to take his dates to low-profile bars, like Black and White in New York — and teaches them how to use a cue in the process.
"Rob seeks under-the-radar dive bars," a source told American tabloid the National Enquirer. "He even taught Emile how to play pool! They hang out for hours at his hotel and talk over drinks."
Robert also showered his Twilight costar Kristen Stewart with lots of attention — which apparently won her heart!
"He showered Kristen with attention, which she loves," the source added. "He'd also bring her gifts, like his favorite new CDs or books and candy."
Meanwhile, according to one of Rob's former a girlfriends — an actress who he dated for around two months last year after meeting her through friends — the British hunk is "amazing" between the sheets.
"We just had this chemistry between us that made our kisses amazing," said the ex. "I felt electricity go between us!
"I'm really passionate, as is he. That's why, no matter how much we fought, it was always amazing in bed!"