Emma Watson, who plays Hermione Granger in "Harry Potter" films, is going to put her acting career on hold to focus on her studies.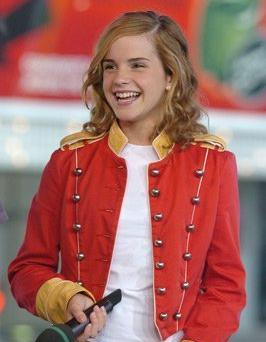 The 18-year-old actress is said to concentrate on pursuing a college degree after finishing filming "Harry Potter and the Deathly Hallows" on which she starts work early in the New Year.
The teen star, who earned more than £10 million from her acting career, revealed: "I would like to go to university and complete a degree and so that will mean a break from acting. I've always tried to balance my education with my acting career, but I just don't think it will be possible to juggle it with a degree course. I have a need now to study."
The actress, who was first cast as Hermione Granger at the age of nine and was educated at Headington School in Oxford, is currently on a gap year before starting university either in this country or the United States.
She explained: "There are excellent universities over there and I'm applying at the moment. If I stay in this country I will read English Literature, and if I go to America I would do a Liberal Arts program."
Emma Watson did not have acting commitments after she finishes filming the last "Harry Potter" film. Her spokesman denied that she is giving up acting for good but confirmed that "any future projects will take second place to University. Her first commitment will be her course.
Comments
comments