Bill Clinton, who is the former US president and husband of Hillary Rodham Clinton, revealed that she did not want to become Barack Obama's running mate on the Democratic U.S. presidential ticket.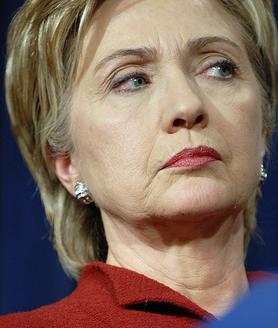 The former US president said that his wife would have felt duty-bound to accept the position, but she enjoys her role as a U.S. senator from New York, according to a report.
According to Bill Clinton, Senator Hillary Clinton would have been the best choice for Democratic presidential candidate Barack Obama politically, at least in the short run. It was because of her enormous support in the country.
While he was speaking on "The View", Bill Clinton believes sexism played a part in his wife's failed bid to become the Democratic nominee as he explained: "There is some (sexism) but a lot it is almost subconscious, that makes it more insidious."
Bill Clinton admits that he admire Republican presidential candidate John McCain but he still think that the next president will be Barack Obama because the Democratic presidential hopeful is a smart candidate supported by a party that is larger and more diverse than the Republican Party.
Comments
comments