French-born British actress Emma Watson says although she may be ready to tackle new projects, she will be heartbroken when the last "Harry Potter" film wraps.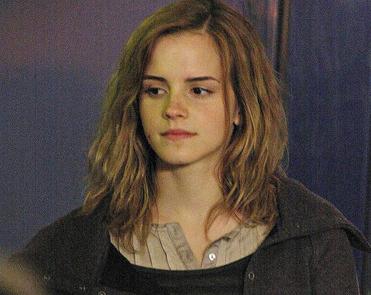 Watson, 19, has played brainy wizard-in-training Hermione Granger in all of the "Potter" movies. As production on the eighth film is finishing up, Watson has already signed on to star in a Burberry ad campaign and been photographed by Chanel designer Karl Lagerfeld for the French magazine, Crash.
The Daily Telegraph quoted her as saying she is "ready to go and do other things." However, she admitted she is sad now that the final film is coming to a close.
"It's been half of our lives. It's made us, it's formed us. It's such a big part of my life, so it will be really sad — and so much of the crew who have been there since the beginning are like my family," Watson told Interview magazine.
She said she and her co-stars will always "be very important to each other" even though they are going their separate ways.
"After eight 'Harry Potter' films, we'll be ready to go and do other things, and be other people, and have time for ourselves," she added.