Prince Harry has been swapping texts with pretty TV presenter Caroline Flack.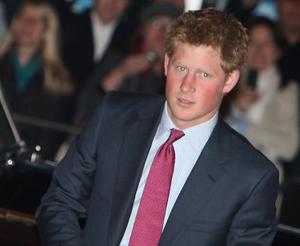 The young royal met the Gladiators host at a poker night in West London on Friday and the pair hit it off.
The third in line to the throne spent the evening chatting and giggling with Caroline before the pair exchanged numbers at midnight.
She has been telling friends she felt "a little bit like Cinderella" after hitting it off with the party-loving prince.
A close pal revealed: "Caroline thinks [Prince] Harry is really cute.
"And she was amused by the texts he has been sending her, asking how she was feeling after their boozy night and joking about how rubbish they both were at playing poker."
However, the brunette has no plans to make a move on the army officer as she's still pining over her ex — ex-HOLLOWAYS drummer DAVE DANGER.
The couple split in February after Caroline was snapped snogging the tub-thumper's close pal LUKE PRITCHARD of THE KOOKS at the recent NME Awards after-show party.
She shares lots of mutual chums with Prince Harry, including TV presenter NATALIE PINKHAM, who was once snapped being groped by the randy royal.
And Prince Harry is also newly single, after Chelsy Davy ended their five-year romance earlier this year.
Comments
comments